Molecular, Cell and Developmental Biology Research Conference
Annenberg Community Beach House
Friday, December 8 and Saturday, December 9, 2023
The Annenberg Community Beach House is only 25 minutes mostly freeway miles from UCLA.
Annenberg Community Beach House
415 Pacific Coast Highway *
Santa Monica, CA, 90402
Phone: 310-458-4904
*Important: In some navigational systems the address may appear as 415 Palisades Beach Road, Santa Monica, CA.
DIRECTIONS:
From Los Angeles
Take the 10 West, which will become Pacific Coast Highway when it reaches the beach.  At the second traffic light, Beach House Way, turn left into the parking lot.
From Malibu
Take Pacific Coast Highway south.  Turn right at Beach House Way, into the parking lot.
From Santa Monica (downtown)
Head west towards Ocean Ave.  Turn left at Ocean Ave.  Turn right at Moomat Ahiko Way (after Colorado/the pier entrance) which will have signs for Pacific Coast Highway.  Turn left at Beach House Way into our parking lot.
https://www.annenbergbeachhouse.com/visit-us/getting-here-and-parking.aspx
PARKING:
Parking at the Annenberg will be paid for by the Department. We strongly recommend you leave campus early in order to find a parking space since it is available on a first come, first served basis. When you arrive, please check-in at our event registration table to receive your parking permit.
DRIVING CONDITIONS/TRAFFIC:
You may check driving conditions through the following organizations:
Cal-Trans Highway information at: Web: www.dot.ca.gov/cgi-bin/roads.cgi Phone: (800) 427-7623 (Enter the number of the highway (18 or 173) then push pound sign (#)
BUS: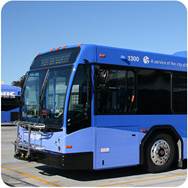 The Big Blue Bus #9 stops at the intersection of Entrada Dr/Channel Rd and Pacific Coast Highway, about 1/4 mile north of the Beach House. Use the underground walking path to get across PCH to the beach, and then head south along the bike path toward the Beach House. Visit the Big Blue Bus website for route and schedule information.
a
REMINDERS for the MCDB Retreat
CHECK-IN TIME FOR KICKOFF MIXER AND LUNCH: Friday, Dec. 8 at 11:00 AM
CHECK-IN TIME: Friday, Dec. 8 at 1:00 PM
CHECK-OUT TIME: Friday, Dec. 8 at 10:00 PM
Lunch will be provided to those who registered for the kickoff mixer and lunch. Otherwise, please have lunch prior to your arrival to the Annenberg Community Beach House. The conference starts promptly at 1:00 PM. Dinner will be provided. Social/Cocktail hours for poster session at 8:00 PM – 10:00 PM.
CHECK-IN TIME: Saturday, Dec. 9 at 8:00 AM
CHECK-OUT TIME: Saturday, Dec. 9 at 4:00 PM
Conference starts promptly at 8am. Breakfast and Lunch will be provided.
Our conference meeting will take place in Garden Terrace Room. Our social/cocktail hours will take place outside area of View Deck (2nd floor). Our poster session will take place in Sand & Sea Room (2nd floor).

a
MEAL TIMES:
Friday – Lunch: 12:00 PM * (registration for the kickoff mixer is required)
Friday –  Dinner:  6:00 PM
Saturday – Breakfast:  8:00 AM
Saturday – Lunch: 12:00 PM
It is the policy of the Annenberg that guests may not bring in their own food for meals, meetings, and socials. Conference meals and drinks is provided by a catering services.
Drinks (beers, wines, sodas, juices, bottle waters; no hard alcohol) will be provided at dinner and Social/Cocktails hour during the poster sessions.
The Annenberg Community Beach House has adopted a smoke-free environment policy in all buildings including meeting rooms and social rooms.
TALKS:
Please keep talks within allocated time (see preferred timing below per lab)
ONE talk = 20 minute for talk/ 10 minutes for questions
TWO talks = 10 minute per talk/ 5 minutes for questions per talk
THREE talks = two talks will be 10 per talk/ 5 minutes for questions per talk and the third will have only 5 minutes for an overview and no time allocated for questions.
IMPORTANT: Please bring a copy of your talk on a USB
POSTER SESSIONS:
Poster sessions will be in Sand & Sea Room (2nd floor)